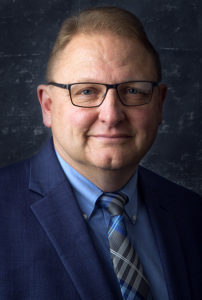 MBChB (Auckland), FRACP, FAAD, FACD, FNZDS
Interest and Facilities:
Skin cancer
Mohs micrographic surgery
General dermatology
Dermatopathology and clinico-pathological correlation
Medical School:
Advanced Training:
General Medicine: Auckland District Health Board and Mayo Clinic 1988-1990
Dermatology: Mayo Clinic, Rochester, Minnesota, United States 1990-1994
Previously held positions:
Consultant Dermatologist and Director of Mohs Micrographic Surgery, Auckland District Health Board 1995-2007
Assistant Professor of Dermatology and Director of Dermatopathology, Mayo Clinic Florida 2007-2009
Consultant Dermatologist, Mohs Micrographic Surgeon and Dermatopathologist
Advanced Dermatology Specialties, Fort Myers, Florida, United States 2010-2018
Memberships
Fellow of the Royal Australasian College of Physicians
Fellow of the American Academy of Dermatology
Fellow of the Australasian College of Dermatologists
Fellow of the New Zealand Dermatological Society
Fellow of the American Society for Mohs Surgery
Fellow of the American Society of Dermatopathology
Fellow of the Australasian Dermatopathology Society
Fellow of the International Society of Dermatopathology
Delegate Member of the International Committee for Dermatopathology
Founding Member of the O'Leary Society (Mayo Cliniic)
Further Information
I am a highly skilled dermatologist with extensive training and experience both in New Zealand and the United States of America. I hold all three recognized advanced specialist qualifications in dermatology from New Zealand, the United States and Australia and am fully licensed to practise in all three countries. I currently specialize in Mohs micrographic surgery and general dermatology and am particularly skilled in the area of clinico-pathological correlation and advanced dermatologic diagnosis as a clinically practising dermatopathologist. I have received awards for my clinical skills both in post graduate training (dermatology) and in medical school (general medicine).
I have worked in academic and hospital medicine as well as in private solo and group practices settings. I also actively participate in several dermatologic societies relating to my specialty areas of practice, continue to present at annual scientific meetings and am an immediate past president of a national medical society. I have published 24 peer-reviewed papers.